About Roger Reeves and Terrie Heslop
Support our Art and Receive 25% Discount off all works through Oct 14th. Use Code TYMSDJ upon checkout. This is off our profits only.

Meet the Tikvah's Hope Photography Team, Roger L. Reeves II and Terrie L. Heslop.

The center of their lives and their inspiration is the creator of all things, Yeshua.

Roger and Terrie began their photography journey with film cameras back in the 70's and continued until the digital revolution. Although they have done weddings and portrait work, the focus of their photography has always been landscape and still life photography.

Married for 38 years and devoted to each other they raised four children that now have families of their own. As Grandparents they are free to explore the world around them and share the beauty they find through their photography.

Copyright © Roger Reeves and Terrie Heslop Respectively. All Rights Reserved.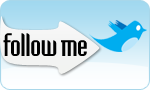 Get Twitter Buttons



Get Facebook Buttons