About Sir Josef Putsche



Welcome to my world .........


It is my artist's duty to be alive....
To drag people into glittering occupations......
To blush perpetually in gaping innocence......
To drift happily through the ruined race-intelligence....
To burrow beneath the subconscious.......
To defend the unreal at the cost of my reason........
To obey each outrageous inpulse........
To commit my company to all enchantments.....
Therapy Project against Depression you can make your valuable donation here
Thank You


Click HERE To Visit My Blog.
Click HERE To Visit My Facebook.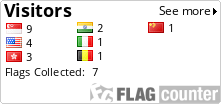 <!-Local Time Clock widget - HTML code - localtimes.info --><!-end of code-->

Tags: art, art art,posters art ,posters and prints ,posters shop ,poster kaufen ,buy posters ,kunstdrucke poster ,fine art prints posters ,poster bestellen ,order posters ,poster leinwand ,art print vs poster ,art prints
,photo prints ,poster prints ,canvas prints ,posters ,vintage posters ,custom posters ,movie posters ,music posters ,sports posters ,canvas prints walmart ,large canvas prints ,custom canvas prints ,photo canvas prints,amazon.com,www.fineartamerica.com,featured,google,http://fineartamerica.com/art/all/all/all?sort=featured,/art/all/all/all?sort,
https://josefpblog.wordpress.
com/
<!-Local Time Difference widget - HTML code - localtimes.info -->
Home - Fritzmobile