About Josef Putsche


Josef Putsche Artist Name: josef.p

Abstract Artist

Thank you for your visit


Please note all my images on here are copyrighted and may not be copied or reproduced in any way

I can customize or create any artwork for you on request color , style, size etc.

For individual requirements and custom made Art Projects - Advert campaigns etc. - to suit your taste contact the Artist

My Art is no art without my mind's simplicity.


My Art does not want
To subscribe to the view
That unhappiness
Commands the world.

The Artist in me has three
Faithful, sleepless
And self-giving friends:
A newness-eye, a oneness-heart
And a fulness-life.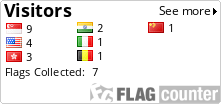 <!-Local Time Clock widget - HTML code - localtimes.info -->
<!-end of code-->