Kathy Braud
Little Falls, MN - United States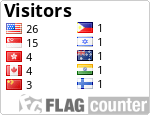 "My goal is to have fun, be enthusiastic, and to share my impression with you."
Kathy Braud is moved by color, yet interested in shapes and design with strong values. She experiments with new applications of watercolor, gouache, and related water mediums just to explore art.
Other Websites: http://www.mnartists.org/Kathy_Braud Contact info: 320 632 5653 h 320 360 4175 c

Braud is a signature member of the Red River Watercolor Society, member of many art organizations and has held board positions. She teaches classes, participates in art shows and events in the state. Braud has been a successful recipient of many Five Wings Arts Council Individual Artist Grants for educational classes. 'This project was made possible by a grant provided by the Five Wings Arts Council with funds from the McKnight Foundation.' She is in the Minnesota State Fair Juried Fine Art Competitions frequently.
Kathy values professional development from attending workshops from nationally known artists. (Scroll down)
Her original artwork is for sale. Please inquire of artist - Variety of size, price, cost. From this FAA site, limited cards, prints & giclees can be made and sold from original art provided in digital form. Guarantees are in place for your satisfaction at FAA.
Kathy Braud watercolors are copyrighted and all rights are retained by the artist. Great River Arts Association and other businesses in Little Falls, MN carry a great assortment of Kathy's artwork - besides her home studio in Little Falls, MN.

Here in FAA, you can buy museum-quality art prints, framed art prints, cards, and canvas reproductions of Kathy's original paintings. Each print is custom made to your specifications and shipped within 48 hours by Fine Art America. Worldwide shipping is available. All purchases come with a 30-day return policy (100% refund and free return shipping).