About Belinda Low
'I live to paint. I dream of painting and I paint those dreams.' Belinda Low
'I would rather die of passion than of boredom.' Vincent Van Gogh.
' Too many of us are not living our dreams because we are living our fears.' Les Brown
I do commissioned work as well as sell the originals and get to ship them over to where you are!
Email me at : lowbelinda@yahoo.com.sg and/or belindalowlovesart@gmail.com You may also find me at Instagram under @lowbelinda
or http://ink361.com/app/users/ig-391867092/lowbelinda/photos I would love to hear from you!
My own Facebook page http://facebook.com/belindalowlovesart
[All work in these galleries is the original work of Belinda Low, and are copyrighted. They may not be downloaded, copied, reproduced, manipulated or used in any form, without prior written consent of the artist. ]
I acquaint myself to a solitary bloom standing amidst the water in the surge for the need to survive.
. I find myself at times choking with emotion at what I see and feel around me. Just as a writer pen his thoughts onto paper, I placed mine with every stroke my feelings and thoughts onto canvas. I think, I feel therefore I am who I am now. Nature moves me and speaks to me through my mind, my heart and my soul. I think of nothing except paint the minute I wake up and when I lie down. Without it, I die…
A small inner voice said to me a few years ago -"To start painting and share with the world what you have been blessed with". From thereon, there was no stopping. I felt I was borne to do this and to fulfill whatever purpose I was meant to do the later half of my life and that is to to paint away and as far as I can go.
Although the journey seems lonely at times , yet at the same time, it's beautiful and fulfilling in the wild.
My wish and philosophy - To live out the rest of my life painting and at various parts of the world and as far as I can go...The journey continues...
Thank you for visiting my gallery. I wish for every one good health, joy and inner peace.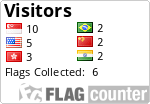 2012 - Winner in the Favorite of the month (April) at My Art Space 'Red Cathedral - Journey of Peace and Serenity'
- Winner in the Realistic Category for Lotus theme in July at My Art Space 'Solitary Bloom'
- Participated in a juried art exhibition held at National Parks Gallery - August 2012
- Plein air painting trips in Bali
- Commissioned works 'City Around the River' and 'The Way We Were'
- Appeared on television in Okto channel-- an arts channel featuring local artists visiting residents in July 2012. 'Into the Light' where I collaborated with a mural wall artist who specialises in graffiti in this program
2013 - First public exhibition held at Queenstown Community Centre.
- Consignment at a marina 'One Degree Fifteen' showcasing 20 selected art pieces June-September - extended to December 2013
- Street art at a walkway under the Singapore River showcasing historical developments from birth of nation to the present - July/Aug
'Cool Dude' 'Her Royal Highness' 'Born Free'
- Silent auction for charity at the Istana Park 24 August 2013
- Sale of original artwork to US art collector in LA, CA 'Colorful Sun-day'
- More street art at a housing estate displaying Van Gogh art 'Irises at Mapherson' 'Springtime in Macpherson' 'Starry Night over Macpherson'
- Featured in Longitude, an inhouse newsletter at the One Degree 15 Sep/Oct 2013
- One of three winners in the Special Juried Art Competition held by My Art Space @November 22 2013 'It is Well with My Soul'
2014 - Painting trip to Angkor Wat, Siem Reap, Cambodia - February
- Continuing mural work at MacPherson 'Irises at MacPherson' - Feb/Mar
- First print SOLD of Hej Stockholm - February
- Mural work at Jurong featuring Pablo Picasso - March
- Sri Lanka - end April
- Sweden and Norway - May
- Commissioned work 'Inseparable 1' - March http://fineartamerica.com/featured/inseparable-belinda-low.html
- Featured as Artist of the Month in May (AOTM) in the Asian Perspective Group
- Commissioned work 'Starry Night at The Courtyard Cafe' - June
- Commissioned work (portrait) - impending
2015 - Paris and Brisbane (Austraila) - impending

My style - Post impressionistic, expressionistic and sometimes veering toward realism. My forte lies in (but not limited to) land and seascapes using acrylic as the main medium. I paint all kinds of subjects mainly those with forms of movement and expressions especially in seascapes and portraiture. I love to use bold colours and strong brushstrokes showing intense emotions exuding and transcending these feelings to the viewer. I want to make a contribution by sharing with society as best I can and in whatever opportunities that lie ahead. I feel I have achieved and fulfilled that purpose when a piece of myself goes to someone's home in that painting. The journey continues and moves toward what seems exciting times...