Group Administrator
Join Group
Invite Others to Join
Group Overview
This group was started on June 24th, 2012 and currently has:
RSS Feeds
About This Group
this group is devoted to self-promotion techniques, cross-promotion ideas, and to showcase specific online-offline art promotion services or ideas.
Do you have an upcoming exhibition or event? Join and let us know!
Of course, please do not join if you don't have time to participate in cross-promotion.
Kindly also check our services on MINAGREY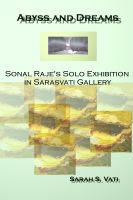 Credits for Images: Art Promotion and Marketing Logo, Minagrey Banner.(c) Nicla Rossini 2012

You're welcome to visit my Facebook Page or add me on Twitter (just click on buttons below and you'll be redirected to the relevant pages):
Follow @Sarasvati10