Teshia Art
Missoula, MT - United States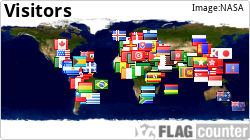 Thanks for visiting!

** HOLIDAY SHOPPING?
'Tis the Season! Make sure you check out my HOLIDAY STORE, where I will be posting Special Surprise Promos on my artwork throughout the Holiday Season! View the TeshiaArt Holiday Store at:

www.etsy.com/shop/livelifecolorfully

**All art print orders in my Etsy shop are still fulfilled by Fine Art America, so you can count on the same beautiful & professional quality.

Please also be sure to Follow TeshiaArt on Facebook for fantastic surprises & specials!
TeshiaArt



If you don't see quite what you are looking for in the TeshiaArt collection, please send me a message, as I love creating custom commissioned paintings in my bold & unique signature style.




Practically born with a paintbrush in her hand....

Teshia began painting, drawing & creating crafts as early as she can remember. This evolved into her winning her first art contest at the youthful age of 7, followed by many others thereafter. As a teen, her family moved from Seattle, Washington to western Montana. This move inspired her creative spirit even more, as she found herself surrounded by a world of beauty, & living in a scenic outdoor Mecca.

Although only in her 20's, Teshia is stranger to neither the Business World nor the Art World. She has since designed, created, commissioned & sold various corporate logos & marketing material, as well as numerous award-winning paintings, drawings, custom-painted fine glassware, digital/mixed-media designs, & an assortment of other projects. Her work is in high demand, both nationally & internationally, & she is ecstatic to be living her dream of splashing color into the world around her!

She loves to travel, explore new cultures & meet new people, as well as play in the outdoors of her own backyard paradise. She is an avid snowboarder & wakeboarder, & an overall outdoors aficionado. Her further interests include Photography, Interior Design & Media Design. She is driven by beauty in her surroundings. This transcends from nature & wildlife to beautiful people, places & spaces. She has a creative eye & a natural talent for capturing exquisiteness in the environment around her....& then splashing it onto a canvas. Stroke by stroke, her imaginative mind is incessantly working to convey life vibrantly & vividly, as observed in her unique work.

Life is short. Live colorfully!