About Sarah Batalka
Sarah draws realistically, in graphite pencil. Her work covers a wide variety of subjects including: animals, portraits, florals, and still-life. She specializes in drawing custom portraits of pets and people. While Sarah prefers to draw photo-realistic images in black and white, she has recently begun doing the same with colored pencil. Her angels series has also been a joy to create. They are a unique and whimsical, contemporary take on divine presence.

In addition to artistic inclination, Sarah was born with a life-threatening form of muscular dystrophy, called Mitochondrial Disease (Mito). Despite feeling progressively weakened and diminished by Mito, she has been able to grow and strengthen her artistic talent. She finds self-worth in creating art. It keeps her going. There isnít anything that makes Sarah happier than sharing her art. Please, enjoy.

If you would like to commission Sarah to draw a custom portrait, click 'contact'. All commissions considered.

You can also find her on Facebook.
https://www.facebook.com/SarahphimArt
All profit goes to Sarahphim Art LLC.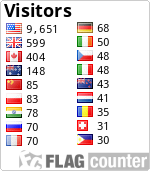 }