About Lehua Pekelo-Stearns
In my photographs, I try to capture... moments of intimacy through the relationship between light, shadow, and the element of composition. Doing what I do here as a Hawaiian in my beautiful Hawaii makes it, for me, 'a blessing in itself.' My photographs are what I see through my eyes as a Hawaiian and have been taken with my understanding of the traditional Hawaiian value that all natural resources of our environment, ocean(kai), land(aina), and sky(lani), are interrelated and culturally significant to Hawaii and its people. I show my photographs of Hawaii in hope that more people can enjoy the 'true' beauty of Hawaii and can begin to understand what my ancestors, the Hawaiian people, knew. That through their vast knowledge of the environment their very existence depended on its care.

Thank you for taking the time to look at my work. I hope you enjoy your visit and find something you like and you can share with others. Aloha...

©Lehua Pekelo-Stearns ALL RIGHTS RESERVED-Copying and/or distributing these images without my permission is strictly prohibited(KAPU).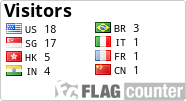 ©2012 Lehua Pekelo-Stearns Photography

Mahalo! (Thank You)