About Jo Appleby


Art is an integral part of my life. When working on a piece, I am completely engaged in the process. In order to keep my subject matter fresh and exciting, I frequently get the urge to experiment with different mediums and techniques, changing my themes depending on the time of year, location or inclination. A common thread of my work might include reflections, particularly water reflections and the interplay of light and shadow. I am drawn by certain colours or colour combination particularly in abstracts, and along with the drama, I try to have at least one quiet area in my painting. I am always open to new possibilities, adding fresh layers to my artistic journey. I hope you enjoy my work.

Jo is an active member of:
The Barrie Art Club http://www.barrieartclub.com
The BaySide Artists - http://baysideartists.com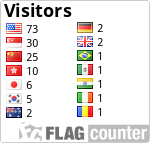 Now showing for all of the Summer 2014 at Chris Schell Optometrists, 225 Ferndale Dr S, Barrie, also at The Barrie Art Club and The Edge Gallery, Barrie, Mum's Restaurant, Bell Farm Rd, Barrie and the Midhurst Library, Midhurst.

All prints are of museum quality, they are produced and shipped by Fine Art America with a 100% satisfaction money back guarantee.
All images are copyright © Jo Appleby. All The materials contained may not be reproduced, copied, edited, published, transmitted or downloaded in any way, shape or form. All rights are reserved. Copying, altering, displaying or redistribution of any of these images without written permission from the Artist is strictly prohibited.
Please Note, any Fine Art Watermarks showing up on the images is there purely for security purposes and will not appear on purchased prints.