About Erik Brede
50 % Supersale on all my unsigned photographic prints. USE Coupon Code APDAAG at checkout.
Only 50 available and valid until 02/14/2015

Surreal and Fine art work from the norwegian photographer and digital artist Erik Brede.

My work drifts from pure black and white to bright colors, often influenced by my state of mind.



Signed,limited edition from Erik Brede available from artfinder.com or directly from www.erikbrede.com

Erik Brede is a self-taught Norwegian photographer and photoshop artist interested in surrealism, composite art, street life, nude/aktphoto, nature and landscape photography.

He got his first camera at the age of 13, and spent all his time in his fathers old darkroom. His black and white work is inspired by artists like Ansel Adams, Dorothea Lange, Henri Cartier Bresson, Arno Minkkinen and Jeanloup Sieff, while his surreal work is inspired by artists like René Magritte, Jerry Uelsmann, Sarolta Ban, Erik Johansson and Michael Vincent Manalo.

He was born in 1971 in Svolvaer, Lofoten Islands, Norway.

Signed, Limited edition available from www.erikbrede.com

--> Limited edition signed prints are available in the following series:
Big Print: 100x100cm (106x106) / 150x100cm (156x106) printed on Hahnemühle Fine Art Photo Rag 308 (100% rag archival, museum grade, 308gsm) paper with Epson Inkjet 11880 and 9 color K3 pigment inks. Edition Size: 5

Medium Print: 60x90cm (64x94) / 60x60cm (64x64) printed on Hahnemühle Fine Art Photo Rag 308 (100% rag archival, museum grade, 308gsm) paper with Epson Inkjet 11880 and 9 color K3 pigment inks. Edition Size: 10

Small Print: 40x60cm (44x64) / 40x40cm (44x44) C-Type Print on Kodak Pro Endura (250gsm) using the Océ LightJet exposure system for authentic colours with sharp contours.
Edition Size: 30

If you have any questions feel free to contact me.

Please, contact me for details or visit http://www.erikbrede.com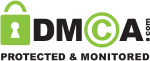 COPYRIGHT NOTICE
All photographs on this web site are fully protected by U.S. and international copyright laws, all rights reserved. The images may not be copied, reproduced, manipulated or used in any way, without written permission of Erik Brede. Any unauthorized usage will be prosecuted to the full extent of U.S. Copyright Law.

Facebook fan page: https://www.facebook.com/bredefoto

http://www.erikbrede.com
http://pinterest.com/brede71/
https://twitter.com/erikbrede