About EricaMaxine Price
*~ WATERMARKS WILL NOT BE SEEN ON YOUR PURCHASED ART ~*

ARTWORK NEVER TASTED SO GOOD!
July 2014 wine promotion!

Purchase any of my prints in any format (no minimum purchase required!) during the month of July.

Receive $100 voucher to use at Nakedwines.com

Voucher details here: http://us.nakedwines.com/100voucher

Enjoy your wine and art choices.


Thank you for your continued support and patronage. It is very much appreciated.








TITLE: BUTTERFLYS ARE FREE
Video done in my backyard.
It takes a couple of minutes for the video to run smoothly.
TO START THE VIDEO HIT THE ' >' BUTTON.
TO SEE FULL SCREEN CLICK ON THE BRACKETS ON THE BOTTOM RIGHT. [ ]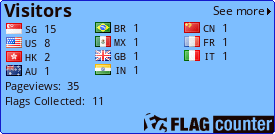 I am originally from a small town in New York State's Catskill Mountains U.S.A. residing there until Dec. 2005.
I have since moved and now live about an hour north of Nashville,Tennessee.
I chose this area of Tennessee because of the similarity to the Catskills. The seasons here are much milder than the Catskills and surprisingly there are actually 4 of them. It seemed there was only 2 in the Catskills.... Cold and colder.

I look forward to going out on weekends or any day I have the opportunity to shoot pictures of the local area, wildlife and many forms of Nature. Even sitting in my backyard is relaxing. The scene changes constantly between the birds, plants and wildlife.

I was always interested in art since I was in Nursery school dipping my fingers in paint. I didn't get too much involved until I took classes at Pace University in design, painting and drawing. My real passion is photography.
I hope that you enjoy my pictures as much as I enjoy shooting and/or manipulating them for you.

Think of me as being your PictorialTherapist.

NOTE: WATERMARKS WILL NOT APPEAR ON YOUR PUCHASED PICTURE.

Many thanks for visiting and I hope you come back soon.
If there is anything special that you would like to ask or request please feel free to email me.
If you would like to leave a comment, any and all would be appreciated.

EricaMaxine
..· ´¨¨)) -:¦:-
¸.·´ .·´¨¨))
((¸¸.·´ ..·´ -:¦:-
-:¦:- ((¸¸.·´*.` Hügzzzz



butterflies art