Eleni Mac Synodinos
Syros Island - Greece
Eleni Mac Synodinos - Fine Artist
'An artist should never be a prisoner of himself, a prisoner of style, a prisoner of reputation, or a prisoner of success'.
Henri Matisse


Photography is one of my passions. I believe in the 'Eye of The Beholder' and that eye is my lens. The photograph is a manifestation of my view of the world. It is my concept of the beauty that surrounds me. Beauty exists in all forms and is sometimes discovered in unsuspecting places only existing for a moment in time, but it is captured forever in the photograph.

This beautiful world is my unlimited playground and I have been fortunate to have travelled to many places and found beauty in all of them. Located now on an island in the Aegean Sea, my inspiration comes from the unlimited colour, forms and the light of this locale. Beauty is found in the most minute details of a flower petal to the infinite grandeur of the Aegean sunset. But, everything is in the eye of the beholder and this is my eye. Behold, the truth is in the image. Whether it is seen or not, it is my truth of that moment in time.

Only quite recently I have discovered the pleasure in Digital Photography it lets me be the photographer and artist free to create without limitations. With digital photography and the software available the sky is the limit for the photographer to produce photos with no boundaries and with an element of fantasy and artistic creation.

I am currently an Administrator for 'Feed Your Brain Magazine' by Christopher Everard of 'Enigma TV'.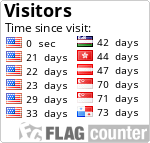 'To take a photograph is to participate in another person's mortality, vulnerability, mutability. Precisely by slicing out this moment and freezing it, all photographs testify to time's relentless melt'.

Susan Sontag