About Catherine Lott
THANK YOU FOR VIEWING :O}

I am so excited to inform you that my site is now Ad Sponsored and I MAY BE PAID by ads listed on this page and all other pages! THANK YOU! Climbed another branch and reached another milestone :O}





MY VERY OWN JEWELRY IN CANDLES STORE!

https://www.jewelryincandles.com/store/lottsoflove
You can get one too! :O}

Get $30 Off Instantly on Orders Over $100


{Be sure to click blue link for special savings on Gemroc, Baaaaby! :O}





Spring Has Arrived and Mother's Day is Sunday...That means there are plenty of amazing dresses whether your looking for the perfect party dress or a looking for new stock at great prices...This site is a do for Individuals and/or Merchants alike...the quaint little Dress Shop has just become a reality! Beautiful Dresses & Great Prices! :O}





A little something to add to your reading collection :O}





CASES OF ALL KINDS....



Beautiful Wall Designs and Décor..Enhance the artist in you :O}




Originating as a small surf shop in 1968, South Moon Under and has evolved into a unique, upscale fashion retailer. They seek to offer an eclectic mix of interesting, high quality, reasonably priced products that stand out in the market.





MUSIC!
╔══╗♫ *´")
║██║ ¸.•´¸.•*´¨) ¸.•*¨) ♫ ♪
║(O)║ (¸.•´ (¸.• ♫ ♪
╚══╝Take A Walk On The Wild Side :O}




I found a little something that has a little of everything healthwise...Hope you feel better :O}





Check out the daily T Shirt! :O}





Merchants and Individuals alike will love this site...Get that Monkey off your back..Multiple Flavors available :O}





Did I tell you that this site is a great way to earn money? http://artistwebsites.com/?affiliateid=A259797

Shopify makes it easy to open an online store by providing all the tools and help you need. Click here to try it for free!

WARNING: SHE WHIRLS..This site may not be for Everyone! View at your own risk :O}
I Am Free 2 B Me! I have two children. I LOVE loads of laughs.
My body may FEEL miserable but my mind works just fine... 164 lb.s lighter and later...
My body may FEEL and my mind still works just fine...
Dance like no ones watching, sing like no ones listening, smile like you've never cried,
love like your heart was never broken before ...
why yes I often randomly burst into song. Music & Art is... My life. My escape.
My everything.I believe! If everything were perfect the world would be a boring place :O}
Learning to enjoy the things I can and art is just one of them...You can usually find me on
facebook:O}

Lotts of little artsy things I love..These are the images they're using on those T-Shirts you see everywhere :O} I found a great link to the images that can be used on the T-shirts you see everyone making. There are some great NEW DESIGNS in there for any artist or ad creator :O}




Are you up for some events? I am deifinitely looking forward to being able to plan something just for fun Thought I'd Share :O}





From one artist to another..Waiting on the next sale..This is part of what I do in my spare time. It's fun, entertaining and I can earn points and spend them with the avenues I choose :O}





Do Not Be Afraid To Add Me As A Friend On Facebook! Send an invite....





http://artistwebsites.com/?affiliateid=A259797

Check Out the Blogs!
There's no telling what content you may find in a blog these days. I can make no promises as to the content. When the feeling hits her she may do just about anything. So... Hold onto your thoughts (she says with a southern draw), your hearts, and sometimes your head. But do not hold onto your hands...Because those fingertips have a way of doing many great things these days. (This she thinks as she's typing this very important message to you). I make mistakes, If you have something in mind, for photo, an idea or just think something may be missing or you would like something personalized, shoot me an email and we'll both have to see what comes of it. Can't make any promises, but I'll do my best and we'll see what ART permits (she laughs). Thank you for taking the time to read this. Hope you enjoy the contents of this page :O} P.S. This is the easiest site I have tried to set up so far, Thank You..If you are interested, you can get a free trial :O} P.S. It is terrific for showcasing your webpage designs, logos, etc. and creating your arts pieces for the same. :O}

'Ininbox recommends that all affiliates with content based sites disclose, at the beginning of any pages or blog posts which feature affiliate links, that your site may receive compensation if a product is purchased through one of your partner referral links. It is recommended that this disclosure statement be featured on all relevant pages, and be formatted in the same font size and color as all other written text of the article or page. Further, it is NOT recommended to simply have a stand-alone 'Disclosure Page' on your site; your disclosure is recommended to be present on all relevant pages and posts. We also recommend that all social media posts which feature advertising contain either 'Ad' or 'Sponsored' at the beginning of that post. Full details of the FTC Disclosure Policy may be viewed here.' and I quote, copied and pasted...therefore this is my disclosure statement :O}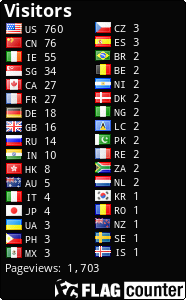 I actually kind of laughed at this one...as if you didn't know. I WOULD BE NOTHING WITHOUT YOU :O} P.S. You are still my sunshine :O}