Group Administrator
Join Group
Invite Others to Join
Group Overview
This group was started on June 4th, 2013 and currently has:
RSS Feeds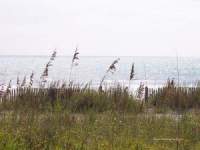 About This Group
This group is dedicated to 'Lazy Days of Summer' artwork for fun. All mediums are accepted. Black and white, color, digitally altered, etc.
No blocked or password protected photos please.
Submission requirement is keeping the theme beach, summer, water, show what you are doing on lazy days of summer. In keeping with the original premise of the group, please do not submit photo's that are not tagged appropriately. Your picture must show the tag word summer. They will be removed if it does not match the overall theme. Thanks.
NEW RULE ADDITION: TWO (2) photos per person per day only.
Promote other members by voting, post a comment, favorite, or purchase any of these pictures.
Please feel free to visit my other group.
* CELEBRATION / FIREWORKS - CONTEST
* HAPPY BIRTHDAY
* Horses HORSES Horses
Have fun!