Group Administrator
Join Group
Invite Others to Join
Group Overview
This group was started on July 3rd, 2011 and currently has:
RSS Feeds
About This Group
Please refer all queries and issues with groups to our Groups Moderator
Frank J Casella on PIXELS
or on
FINE ART AMERICA
GROUP GUIDELINES
RED
means it is a rule
GREEN
is something allowed and is perhaps a suggestion to make life easier
Groups are not just places to store work but a social area for members to meet like minded people and to hold events and discussions among themselves. Groups are not places for one person to show their work only. Yes of course an administrator should be allowed to show their work on their group however, we do ask that, for complete fairness, they only have one image featured at a time, and the rest of the features is made up of their members work.
---
People should not open groups for just ANY type of art but, instead,all groups should have a theme. We already have an area for all art to be uploaded to, it is called FAA.(or Pixels) 
---
Make sure your requirements are clearly stated on the front of the group. If all members are submitting unsuitable work then look again at how you have worded things in your group rules. Don't chat on your homepage or people will leave not reading the rules. Keep them numbered and clear and concise
---
We have main forum rules
http://fineartamerica.com/showmessages.php?messageid=260080
which your members must abide by also APART from the image discussion one
---
Make sure you have time to administer new images at least once a fortnight. If you are going away, please let us know, either here in this group, or by contacting Abbie directly
---
Do not be afraid to REJECT work. Members will not mind if you have clearly stated your criteria on the front page of your group. You may remove a member who is breaking your rules, at any time, by clicking on the members tab and finding them there. Delete the member from your group.
---
Feature artwork by your members on the front page of the group. Members like to feel you care about them and, one way of doing this, is to make sure you feature a certain number of works weekly, fortnightly or even monthly. Keep the number of features small. Under 30 or people will have a problem opening your home page and will just leave
---
Run contests from the group. Allow your members to have contests between themselves. Suggestions for prizes can be anything from a feature on the front page of the group, to a feature on your blog here at FAA.
---
FAA does not approve of monetary requirements to enter a group or a contest. Groups and Contests that do this, or who demand registration on another site, may be closed.
---
As Group admins you have the right to remove a member from your group if they break your rules. You also have the right to remove artwork. However it is your responsibility to make sure members of your groups understand your rules so you must have these clearly marked on your front page.
---
Do not send emails to your members more than three times a week.
---
Do NOT feature images showing any hint of genitalia on your group homepage. Do not use a nude avatar
---
Fill out the group description and a photo for the group. Choose how many images you will allow per member, per day. If you do not want to be swamped with photographs from one member on your page 1, keep this number manageable
---
Organise and stimulate group discussion by creating new topics about subjects the group wants to discuss.
Find information that may interest and start show off your art threads.  
---
Organise and stimulate group participation by creating new contests
---
It is, as groups administrator, your role to make sure images in your group fit your groups criteria. You are within your rights to remove any which you feel do not portray what you want in your group.
Administrators wishing to give up their groups
If giving your group for adoption or fostering, please contact your members in the first instance and ask them if anyone wishes to take it over.You may also delete the group.To have the group deleted, or to have someone take over the group, contact
Frank J Casella on PIXELS
or on
FINE ART AMERICA
Send him
Link to the group
Link to the person wishing to take over
Groups that have not had images administered (UNLESS CLUB GROUPS, TIGHTLY THEMED*, OR NON IMAGE GROUPS) for a period of 3 month will be closed without notice. Hwever there are ways around this so please read this thread
http://fineartamerica.com/groups/group-and-contest-administrators.html?showmessage=true&messageid=2656290
Lastly, THANK YOU for wishing to take on a group. We appreciate you and, if you get any trouble, please contact us direct, or in the group, and we will do our best to help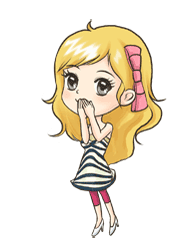 ABOUT THE ADMINISTRATOR
I am the founder of
1stAngel Arts Magazine
where I would be pleased to feature an interview by yourself. Please feel free to download a questionnaire
http://1stangel.co.uk/interviews/
Interviews are free
Addition of an RSS feed has a small charge and is not oblligatory
GROUPS RUN BY THIS ADMINISTRATOR
Group and Contest Administrators
The Equine Artist Group
COPYRIGHT Terms and Usage
German Shepherd Dogs
PET PORTRAIT ARTIST 5 a day
North of England
Quotes Sayings and Wordsworths
1stAngel Arts Magazine Interviewees
Animal Love
SEASCAPES - traditional art only
This group does not currently have any featured artwork. Click here to view all of the group images.