Group Administrator
Join Group
Invite Others to Join
Group Overview
This group was started on February 14th, 2012 and currently has:
RSS Feeds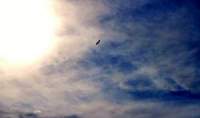 About This Group
There is art in clouds -- fine art. Different shapes and sizes. Sometimes moving. Sometimes floating. Always interesting. Please share your cloud photography, paintings, other cloud artwork. Keep it clean, though I don't know how a cloud could be dirty...
** ONE IMAGE PER DAY **
PLEASE MAKE SURE CLOUDS ARE THE MAIN CHARACTER IN YOUR ART
I will feature one image per artist on our homepage. If, at any time, you see that you don't have an image featured please let me know. As the group gets bigger I don't want to miss anyone.
WEEKLY FEATURE: