Group Administrator
Join Group
Invite Others to Join
Group Overview
This group was started on November 3rd, 2012 and currently has:
RSS Feeds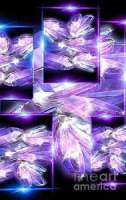 About This Group
WELCOME! The goals for DDG is to create dynamic digital images using all shapes and colors. Using nature, food, and the elements. Also, lettering. The alphabet is great for making unique designs too. The objective is to create a dynamic piece that will be eye catching. Photographs may be used, but has to be digitally altered to give a digital effect. MAY SUBMIT TWO IMAGAES PER DAY. If anyone is interested in joining, and has any ideas that would make this group exciting please share them with me. I hope the group its self sounds appealing enough for artists to join. I have seen such great and creative work by so many!
I Hope you will join! Thanks!
Gayle Price Thomas
Featured Images